From: http://news.blogs.cnn.com/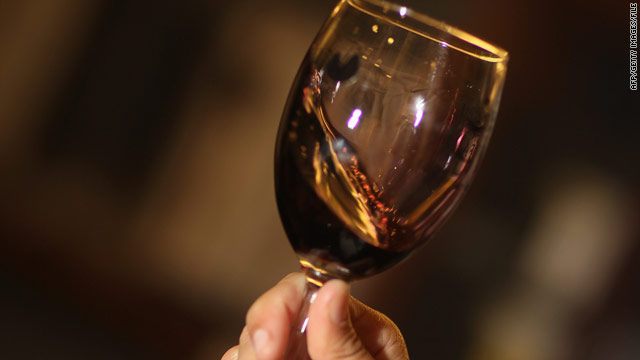 A malfunctioning forklift dropped 462 cases of wine in Australia on Thursday, a spill with a price tag of more than $1 million.
The 5,544 bottles of 2010
Mollydooker
Velvet Glove shiraz, with a price tag of $185 a bottle, fell almost 20 feet to ground of a wharf in Port Adelaide as the forklift was loading it for shipment abroad, according to media reports.
"We just couldn't believe it," winemaker Sparky Marquis said in
a report on Adelaide Now
. "As you can imagine, this wine is our pride and joy. To see it accidentally destroyed, and not consumed, has left us all a bit numb.
"The container manager said that when his team came and told him what had happened, he was looking around for cameras to see if it was a 'gotcha' hoax. He realised it was serious when nobody was laughing," Adelaide Now quotes Marquis as saying.
Marquis
told ABC.net
that only one carton among the 462 was undamaged. His staff was searching through the others to see if any other bottles may have escaped.
"All of the bottles are in the cool store and we're just having to go through every single bottle, check it first of all to see if it has any cap seal damage to it, in which case it just gets immediately discarded," ABC.net quotes him as saying.
The lost wine represents a third of his company's output for a year.
Brett McCarthur of Kerry Logistics, the company which operated the forklift, told Adelaide Now his company moves tens of thousands of heavy containers each year.
"We move hundreds of pallets a day filled with sand and even stuff that it wouldn't matter if you dropped it from 50 feet in the air, but the only premium container had to be the one," McCarthur was quoted as saying.
Marquis said he was working with insurers to get compensated for his loss.