Samus Aran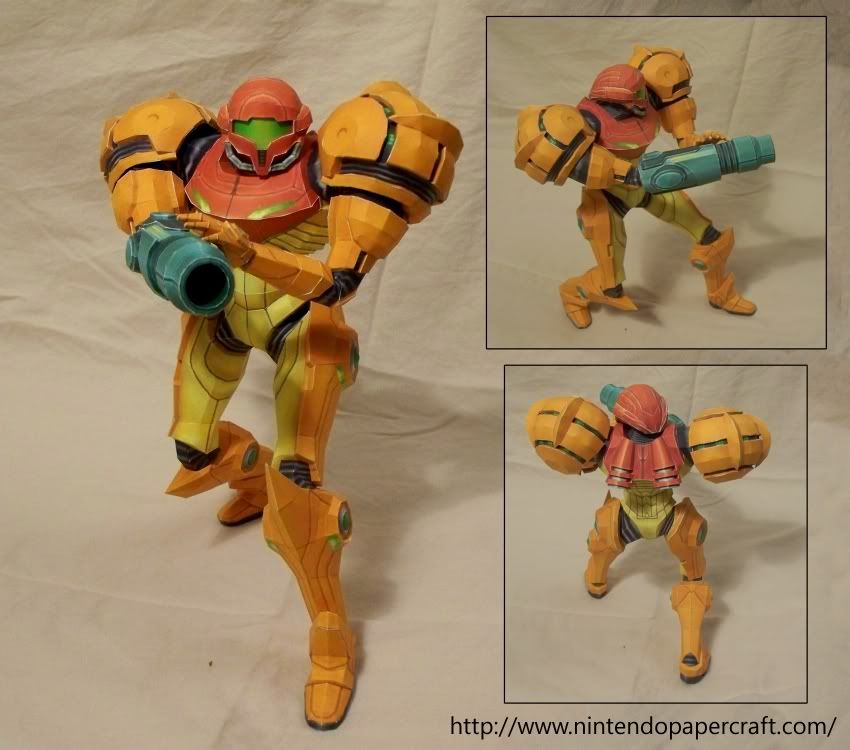 Ever since I started papercrafting, I have wanted a high-quality model of Samus. We've had models of Samus before, and, though they were good, they weren't as detailed as I would have liked. So, I went ahead and made my own!
Since we've already had a few Samus models already, there's not much extra I can say about the character, but I can still talk about the model. First of all, as you can probably tell from the picture,
this is not a good craft for beginners!
The model stands 12 inches tall (about 30 cm), has 13 pages, and has 347 pieces. So, if you are fairly new to papercrafting, then I recommend you get a bit more experience before attempting this model.
Oh, also, before you start building this, you should read the included text file. It has a few things in it that you need to know before you start building.
Download it here