From: http://newyork.citypudding.com/

Attractive women are extremely powerful. They can get a man to do practically anything. Guys like me who despise women's sports and would not be caught dead watching them, are now watching the women's World Cup.
It is unbelievable how many
hot chicks are playing in this tournament
. The
Swedish team
is ridiculous and the U.S team does not need to take a back seat to anyone. It is like watching porn, and yes when they celebrate a goal I am visualizing a girl on girl orgy. Keep the goals coming.
The U.S team will play in the finals against Japan after defeating France 3-1 on Wednesday. Maybe we will get another Brandi Chastain moment.
Not only are the ladies hot, but they have game too. I have nothing but love for a woman who looks good in and out of uniform. Additionally, as soccer players, they have the endurance to be animals in the sack, only making them hotter.
Here are my top 3 hotties on the team.
Heather Mitts- The Blonde Beauty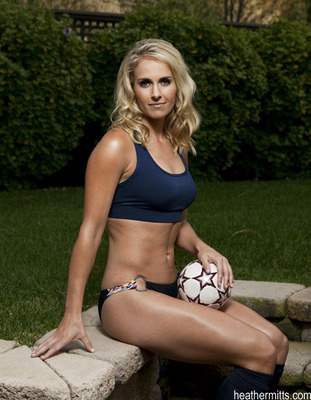 Alex Morgan- The girl next door
Hope Solo- Definitely a freak in the bedroom
By Robert Bonanni
@nypuddingsports