Jared Newman, PC World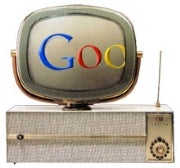 Google TV's planned fall launch is not news, but given that Google hasn't said much about its television plans since May, it's time for a refresher. Here's a quick rundown of everything to know about Google TV as anticipation grows for the imminent launch of the service:
What is Google TV?
It's a platform that joins the Internet with traditional television. Google TV shares some traits with TiVo Premiere -- search by name for a movie or show, and you'll find ways to watch on cable or the Web -- but Google's approach to the Internet is more open. Google TV can act as a full Web browser for Flash videos, e-mail and reading, and users can set up home screens for their favorite channels, shows and Web sites.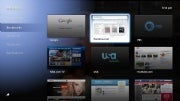 So it's not actually a television?
Not necessarily. Just as Android is a platform for smartphones, with hardware partners like Motorola and HTC, Google TV will run televisions and set-top boxes from other manufacturers. So far, Logitech has announced a set-top box called the Revue, and Sony plans to launch a television that integrates Google TV. Any cable box should be able to connect with Google TV devices at launch, but Dish Network HD DVR receivers will be "optimized" for the service, extending universal search to the Dish TV Guide, DVR recordings and on-demand movies.
How will subscription Web TV services work?
They'll be available through the browser like any other Web site, but whether there will be special treatment for services like Netflix and Hulu Plus remains unclear. Google has at least demonstrated embedding of Amazon and Netflix content within the main Google TV interface.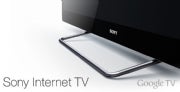 Will there be apps?
Google TV will start supporting the Android Market next year, bringing smartphone apps to the television, but it's still not clear how touchscreen apps will translate to the remote control. Separately, Google is encouraging Website developers to create Web apps for the television, optimized for viewing from the couch and controllable with buttons.
Do you need a mouse and keyboard?
It's a possibility, but Logitech's set-top box will include a remote that combines a mini-keyboard, remote control and touch screen. Logitech also has free remote apps for iPhone and Android, and this image shows the different kinds of controls that can be used. Sony's remote control plans are not as clear-cut.
Any other phone integration?
Android phone owners will be able to control the TV with voice searches and push videos that they're watching on the phone onto the television.
Can I watch movies and shows stored on other local media?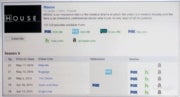 At the very least, I hope Google TV's future support for Android apps will allow streaming from networked computers and media centers, but I can't find any remarks from Google, Logitech or Sony on this topic.
How much will Google TV cost?
Pricing is still a mystery. For context, consider that Apple TV costs $99, and the upcoming Boxee Box, another Internet TV device that uses its own interface to pull in Web content, will cost $200 when it arrives in November.