By Intermaggio
from: http://www.devicemag.com/

In case you haven't heard, Pacman's 30th Anniversary was last week. In celebrating the nostalgic '80s video game, we've put together this list with the greatest Pacman accessories ever, check them out.
The Pacman Plush Head
Is it a Halloween costume? Is it a ski mask? Or is it just an awesome bit of bling that tells everyone "Yeah. I was around in the '80s. What of it?" This awesome plush fits comfortably on your head and keeps you warm while you show off just how cool you are.
The Pacman Rubik's Cube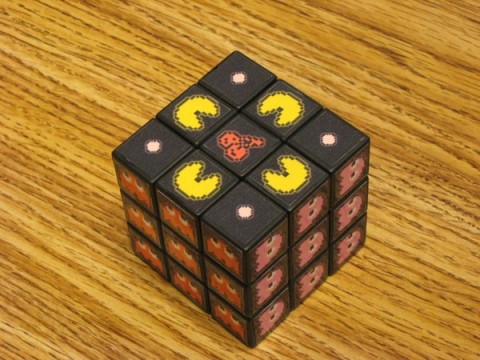 The Pacman Rubik's cube is a custom-built fully functional Rubik's cube with Pacman decals. The creator of this nifty device probably wanted to cause someone a mental breakdown- I mean look at it. Combining a Rubik's Cube with Pacman. There's no way anyone could let that thing stay unsolved- I'd be up all night.
Ms. Pacman Mary Janes
Though these nostalgic bits of footwear may look comfortable enough to be slippers, they are in fact Mary Jane style shoes. They are, indeed, super-cute, and made by hand. Kudos to the lovely lady who crafted these- I can't imagine how great these would look on actual feet!
Pacman Rings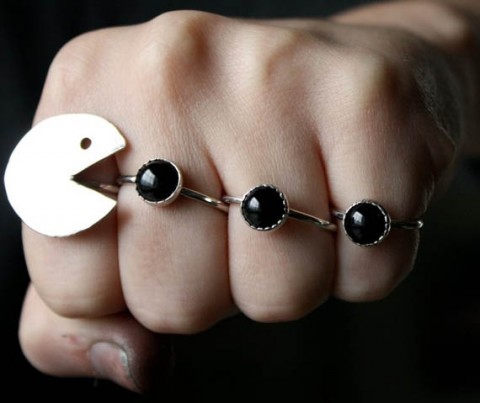 There's an art to subtlety. You wont find any outrageous neon-yellow Pacmen or Pacwomen here- just an innocuous set of four rings that happen to depict a scene right out of Pacman. These rings say "I love Pacman, but I'm cool enough that I don't have to yell about it."
Pacman Power Pellets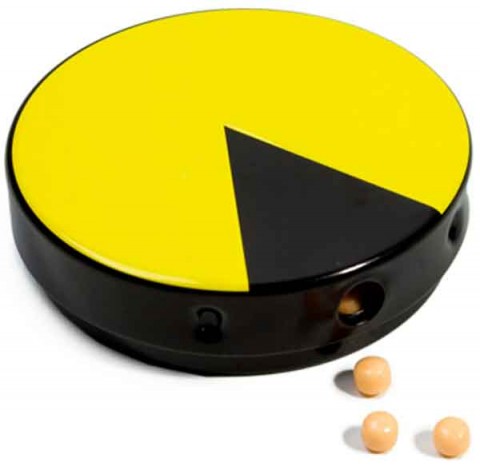 This tin Pacman holds circular mints or sours, and acts as a dispenser. What's cool about it is that the candies come right out of Pacman's mouth, and it's just like playing Pacman in reverse! Seriously though- this is a great little accessory, since it reminds you of the Pacman you know and love every time you go for a mint!
Pacman Neon Lights
Now come on. Tell me you don't want one of these babies sitting prominently in your favorite bar? These neon Pacman lights look great, and are very colorful- making for great mood lighting.
Pacman Bikini
The ultimate gift for your retro-gaming girlfriend. This Pacman bikini has it all- our favorite part is the ghost hiding at the bottom. Presumably he doesn't want to get eaten.
Pacman Hoodie
This hoodie depicts a giant level of Pacman. It's an awesome, stylish way to show off your love of the '80s sensation. Now if only we could find a way to make this giant level playable…
Original Pacman Arcade Game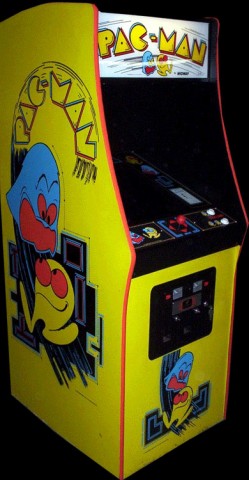 We had to include it somewhere- the grandaddy of them all, the original Pacman arcade console. Countless hours have been played, and innumerable coins have been dropped into these classic arcade machines. The Pacman arcade game is a true novelty of the '80s.
The PacM – Pacman Chair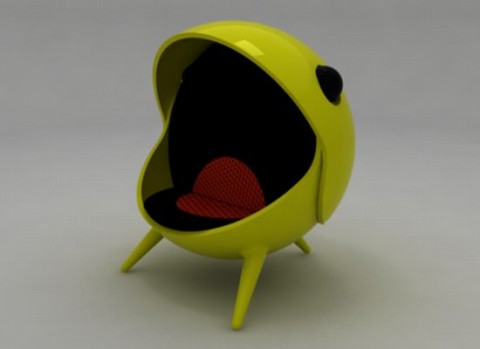 This awesome chair is the work of designer Jose Jorge Hinojosa Primo, and is totally sweet. The PacM chair is sleek, sexy, comfortable, and most importantly, reminiscent of the Pacman we know and love. We can only hope this design becomes a reality.
That's our roundup of the 10 greatest PacMan accessories. If you're wondering what all the hubbub is about, you may want to read our post on Pacman's 30th Anniversary – the celebrations continue, and even Google is having a ball!