Nugget Market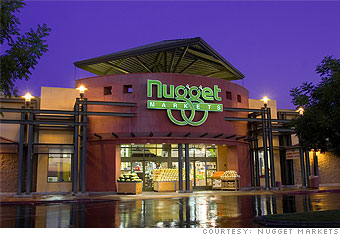 This 81-year old grocery chain has been able to avoid layoffs through careful job placement and shrewd labor management.
For example, in troubled times when the company anticipates it will need fewer workers, it stops replacing employees who leave voluntarily. To make it easier to fill gaps, store locations within 15 miles of each other share staff. Also, employees are cross-trained: A deli clerk may also work as a bagger, allowing for more work hours, and still get the (higher) deli pay rate.
Meanwhile, the company relies on past employees (such as college students home on break) for temporary work, rather than staff up during busy times like the holidays.
Aflac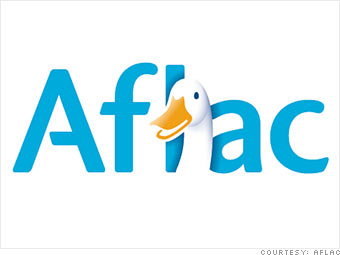 Aflac, which sells supplemental insurance, has never had a layoff, living up to the mandate of founders John, Paul, and Bill Amos: "If we take care of our employees, the employees take care of the business."
Well-known for its quacking-duck ads, the company says remaining fiscally responsible, keeping a watchful eye on its budget, and listening to employee suggestions -- called "Bright Ideas" -- have helped keep it in good financial shape. Indeed, the company has experienced double-digit sales growth each year since Dan Amos became CEO in 1990.
Options like telecommuting and flex schedules -- programs which resulted from employee suggestions -- have helped streamline the organization and save millions of dollars. Four recently approved "Bright Ideas" projects are expected to save $3 million annually.
QuikTrip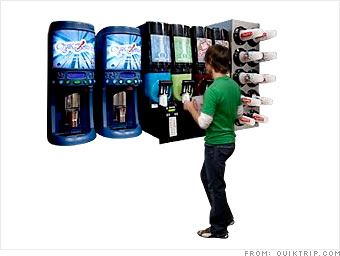 This 24-hour convenience store chain is privately held, allowing it to pour profits back into stores instead of divvying them up among shareholders. Meanwhile, its strong balance sheet has helped it to weather economic downturns without having to cut staff.
Before he retired in 2002, former CEO Chester Cadieux expanded the empire by opening new stores and remodeling older locations, creating new jobs and providing promotion opportunities for existing employees. (Son Chester "Chet" Cadieux III is CEO now.) To keep costs low, the company rejects proposed expenditures that don't benefit customers or employee growth.
NuStar Energy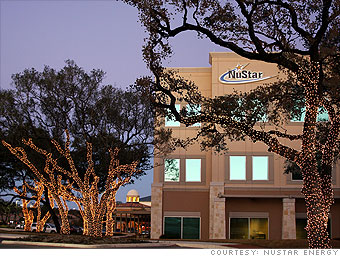 The philosophy at this pipeline operator (a spinoff of Valero): If you do a good job, you'll always have a job. Chairman Bill Greehey and CEO Curt Anastasio have maintained a no-layoff policy and consider employees their most valuable asset. They cite layoffs as "counterproductive," since they "erode morale, create fear and reduce productivity."
NuStar has avoided cuts even as other oil and gas companies are experiencing layoffs, by managing costs and constantly looking for ways to improve profits.
The dedication to keeping staff has paid off in a loyal workforce. After Hurricane Ike hit in September, the company's Texas City terminal sustained major damage. Many workers lost their homes in the storm but still reported to work the following day to help get the facility back up and running. Says one employee: "It's an honor and pleasure to work for a company that considers you a valuable individual."
Stew Leonard's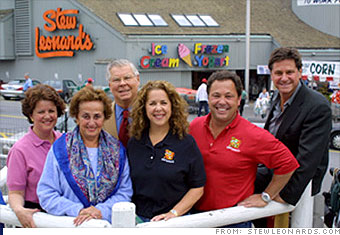 The privately held grocery chain doesn't have to focus on quarterly earnings, allowing it to weather economic downturns and rising food prices without resorting to layoffs. The company intends to maintain sales growth without raising prices, even in the current economy, by focusing on customer service and pushing top-selling items with lively store displays.
"We'd rather grow and develop our people and not lay them off just to increase short-term earnings," says CEO Stew Leonard, Jr., adding: "We are fortunate that we are in a business that does not have dramatic swings in sales due to the economy. When the economy is great we don't see a big increase in sales and conversely, when the economy is bad, we don't see a big drop. One of the benefits of being in the food business is that people have to eat."
Scottrade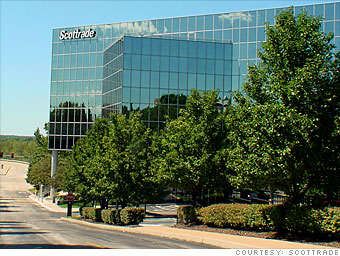 No surprise that the online discount stock brokerage has faced challenges during the economic downturn. And while CEO Rodger Riney acknowledges that layoffs might be a conventional step to take, he was committed to retaining a talented workforce.
Because Scottrade is a privately held company with a conservative growth strategy, there's room for flexibility and a strong focus on the happiness -- and longevity -- of employees, he says. Lower profits have sometimes meant smaller bonuses some years, but associates have always received them despite the tough economy. According to one thankful employee: "Job security is priceless, not just for your pocketbook, but for your peace of mind."