Domain Home Furnishings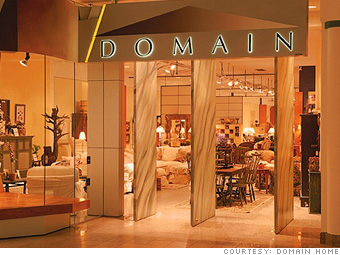 Norwood, Mass.
Opened: 1985
Closed: March 2008
For two decades Domain Home was a mainstay of the Northeast's high-end furniture market, supplying shoppers with English- and French-inspired end tables and sofas. Then, in an effort to raise cash to repay investors, founder Judy George sold part of the company in 2002 to Aga Foodservice, a British appliance maker. The partnership was the beginning of the end for Domain, which George had grown to 27 East Coast stores and nearly $60 million in annual sales.
"We brought in another company, another brand, and the customer got confused as to what Domain was," George said.
When the housing market started to falter four years later, Domain began to lose money, and George brought in private-equity investors to help turn things around. Instead, the financier lined up by the investors, Wells Fargo, reduced the Domain's credit line twice in 2007. Frustrated by payment delays, Domain's overseas vendors started to curtail their shipments. As a last-ditch effort, George filed for bankruptcy protection in January, but she was unable to find another investor to bail her out. The last of her 27 stores closed in mid-March.
"I get calls every day from folks who miss Domain," said George, whose new venture selling the Judy George line of furniture in mass-market retailers will launch later this year. "And sometimes I wake up thinking that it's still here."