Steven Spielberg and Will Smith are in early talks to rework Park Chan-wook's 2003 stomach-churning horror thriller
By Ben Child
guardian.co.uk
,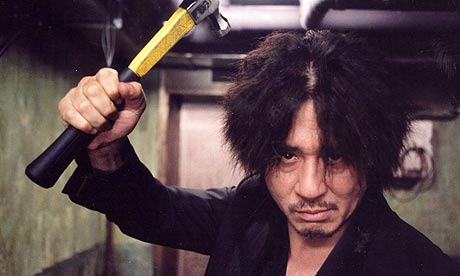 Steven Spielberg and Will Smith are planning to collaborate on a remake of Park Chan-wook's Oldboy, according to Variety. The pair, who have been looking for a project to work on together for some time, are said to be in early discussions about reworking the acclaimed Korean thriller, which centres on a man who is kidnapped and held in a dirty cell for 15 years without explanation.
Smith would play the imprisoned man - Choi Min-sik in the 2003 original - who is freed just as he is about to put an escape plan into practice. He is given money, clothes and a mobile phone and sets out to discover who stole his life from him in order to take revenge.
A direct remake would seem to be particularly dark territory for both Spielberg and Smith, as the original contains a number of family-unfriendly themes and sequences, such as the famous live octopus sushi scene. Spielberg is currently said to be searching for a writer.
The original Oldboy was a huge favourite of Quentin Tarantino, who tried to persuade his fellow Cannes jurists to award it the Palme d'Or in 2004. In the end they plumped for the safer territory of Fahrenheit 9/11. It remains to be seen whether Smith and Spielberg will end up making a similar decision.