GreenNote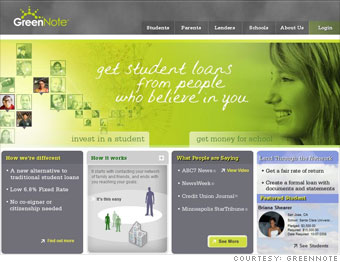 Traditional student loans are drying up and college tuition costs are soaring. Enter GreenNote, a Redwood City, Calif.-based startup that that has developed an online service for students to hit up friends and family willing to help foot the bill for school. Here's how it works: students create an online profile listing their university and how much they're trying to raise, then enter the e-mail addresses of people in their network for GreenNote to solicit. Loans are paid off within ten years at a fixed 6.8% interest rate, similar to a government-subsidized Stafford loan. The downside - there is little protection for lenders and the site doesn't run credit checks on borrowers. The company says about 6,000 students have used the site.
On Deck Capital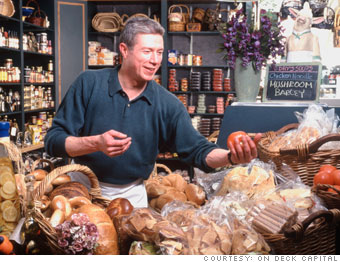 This New York-based startup, funded in part by Khosla Ventures, says it lends money to Main Street businesses that can't obtain loans from traditional banks. How? By using software to evaluate a borrower's cash flow (instead of just its credit history) and automatically deducting small, daily amounts of money from a company's account to pay back the loan. On Deck says it has already distributed $20 million in loans to nearly 500 small businesses. Short-term loans are paid back within a year at interest rates ranging from 18% to 36%.
Prosper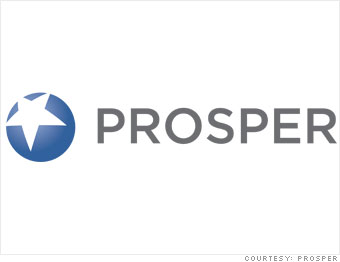 Borrowers and lenders list and bid for loans on Prosper, an eBay-like auction site that helps process loans of up to $25,000. Interest rates depend on a person's credit history and other criteria - lenders have access to a borrower's personal story, endorsements from friends and photos. But the San Francisco-based startup recently had to stop processing new loans while it seeks regulatory approval from the Securities and Exchange Commission to create a secondary market in which lenders can sell their loans. Prosper has 830,000 members.
Virgin Money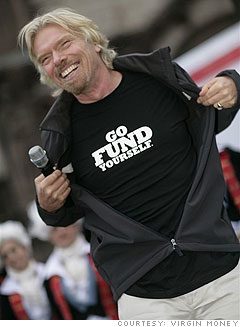 Mogul Richard Branson is in the music, airline and phone business, so it wasn't that much of a stretch for the billionaire multitasker to take on the lending industry as well. Virgin Money manages $350 million in personal loans between friends and family. The social lending site uses the web to manage loans and says interest rates are low - an average 6% - because lenders have a personal connection to borrowers. The company charges a $99 set-up fee for basic loans and $699 for private mortgages.
Loanio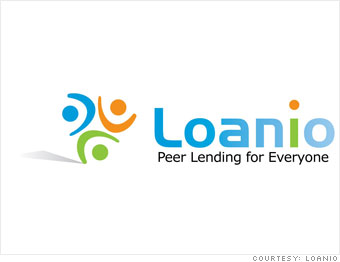 Like Prosper, Loanio takes an auction-like approach to peer-to-peer lending. But the site says it helps protect lenders by making low-credit borrowers enlist co-signers. The New York-based company makes money from loan fees as well as optional premium services for lenders seeking additional verification about a borrower's tax returns, employment and income. Since Loanio went online in October, 120 borrowers have used the site to request loans, roughly 10% of which have been granted, according to the company.