Burton-directed pic stars Depp; newcomer Heathcote in talks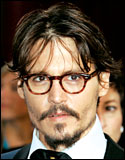 Depp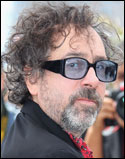 Burton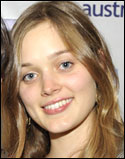 Heathcote
After years of trying to get "Dark Shadows" off the ground, Johnny Depp and Tim Burton are seeing their passion project finally near production.
Bella Heathcote, the up-and-coming Aussie thesp starring next year in David Chase's first post- "Sopranos" feature "Twylight Zones," is in early talks for the female lead opposite Depp in the Warner Bros. fantasy pic.
"Dark Shadows" is based on the 1960s supernatural TV soap opera that followed the life of vampire Barnabas Collins, to be played by Depp. He's forced to deal with all sorts of monsters, ghosts and other supernatural creatures. Heathcote would play a waitress whom Collins takes a shine to because of her resemblance to his long-lost love.

Seth Grahame-Smith has penned the script, and Depp, Graham King, Richard Zanuck, Christi Dembrowski and David Kennedy are producing. Production sked starts this spring for a 2012 release.
Warner Bros. acquired the rights from show creator Dan Curtis in 2007 and has been trying to get a movie going ever since.

Depp signed on early, but the writers strike derailed the project. Once it was resolved, Burton came on to direct and brought on John August to pen a first draft.

But August fell out, Burton and Depp's busy schedules got in the way and the project continued to be pushed back. Then, last summer, "Pride, Prejudice, and Zombies" and "Abraham Lincoln: Vampire Hunter" author July Smith was brought aboard to rewrite the script.

If Heathcote gets locked in soon, a greenlight should follow, making a spring production start realistic.
Besides Chase's "Twylight Zones," Heathcote has also been cast opposite Amanda Seyfried and Justin Timberlake in "Now."

"Dark Shadows" has the potential to solve another problem for Warners: the need for a franchise to replace the "Harry Potter" series. Though "Green Lantern," "Superman" and any number of DC Comics-centered pics are in the works, the studio is light on fantasy fare that can also appeal to female auds.

Though Burton and Depp haven't talked of franchising "Dark Shadows," there's a trove of material for them to work with.

Besides her upcoming slate, Heathcote was most recently seen in the indie "Beneath Hill 60."

She is repped by WME and Jackson-Medavoy Entertainment.