From: http://www.huffingtonpost.com/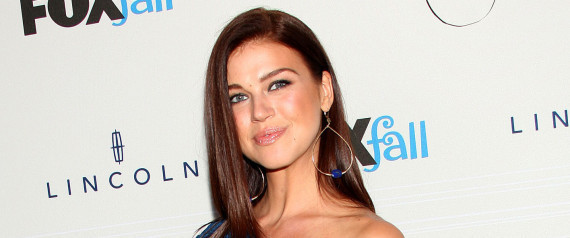 It's a tough job, casting someone to be the most beautiful (and ass-kicking) woman in the universe, but David E. Kelley has
found his Wonder Woman
: Adrianne Palicki.
Kelley, the "Ally McBeal" and "Boston Legal" creator who
inked a deal with NBC
in October to bring the iconic DC Comics character back to television for the first time since the 70's, cast Palicki, best known for her star turn in "Friday Night Lights," as his heroine. And she'll have to be something of a real superhuman to pull off all that he'll be asking of her.
With the new series set in modern day Los Angeles, Palicki will actually be taking on three roles: gritty crime fighter Wonder Woman; her first alter-ego, billionaire business woman Diana Themyscira; AND her assistant, Diana Prince.
She'll have to be fast, one assumes, to get her CEO self the latte that she demands her assistant self to get, ASAP.
Turns out, there wasn't much competition for the job --
Deadline.com reports
that Palicki was the only actress that screen tested for the role.
She's had a brush with DC Comics already, playing a villainess in a pilot for "Aquaman" that was never picked up.
Lynda Carter, who flew to fame with the golden lasso in the 70's, apparently approves of the decision,
tweeting
"Congratulations Adrianne!" on Wednesday.